Calle Barbacana, 15
03700

contact information
TLCdénia Spanish school is situated in the centre of the pretty coastal town of Dénia, on the Costa Blanca, and some 95 kilometres from the international airports of Alicante and Valencia.
Information about the school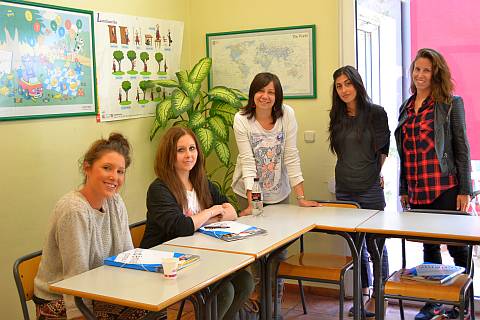 Founded over 30 years ago, TLCdénia is a training centre specializing in languages and accredited by the Instituto Cervantes. By forming part of the internationally recognized Instituto Cervantes network of academies, the centre offers high quality courses and services, along with fully competent teaching staff. This, together with recently becoming an authorized DELE Diploma examination centre, students can rest assured with the security and confidence that they will achieve their learning goals.
TLCdénia also offers a wide variety of courses in English, German and Russian for all ages, creating a multicultural environment in the centre where local and foreign students can share experiences and interact with each other.
Apart from our years of experience, many innovative touches are what set TLCdénia apart from the competition, such as the 'Study as a Family' programme where parents and children (ages 5-17) learn languages with matching timetables, together with a combination of Spanish or English classes with sailing or golf courses and art workshops or cultural excursions and handicrafts for the little ones.
TLCdénia focuses its efforts on promoting its educational programmes along with Denia and the surrounding area through constant contact with institutions, companies and international agents.
The centre's most recent project has been updating our classrooms and integrating modern digital technology into our teaching methods.
Know more about our team.
Information about the course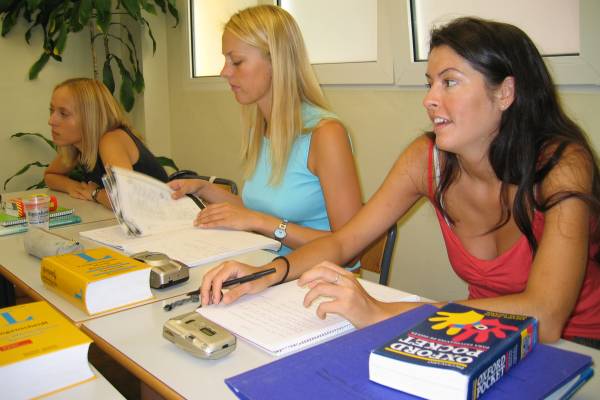 Courses
TLCdénia school offers Spanish courses for all ages (children from 5 years old, teenagers and adults) at all levels. If you are a beginner, please check the course start dates for beginners. If you are not, you can start every Monday taking the level test before arrival.
The Spanish courses include: a level test, a course book on loan, supplementary teaching material, a certificate when you leave, WIFI Internet and social and cultural extracurricular activities.
INTENSIVE SPANISH COURSES:
- Intensive 20: 4 lessons a day.
- Intensive course 30: 6 lessons a day.
- Intensive course 20+5: 4 lessons in a group + 1 private lesson per day.
- DELE exams preparation courses
- Business Spanish course: 4 lessons in a group + 1 lesson of business per day.
- Spanish culture course: 4 lessons in a group + 1 lesson of culture per day.
SPANISH FOR FAMILIES
- Summer courses for children cocktail A: Spanish + Activities (5 to 10 years old)
- Summer course for children cocktail B: Spanish + Sailing (8 to 13 years old)
TEENAGER SUMMER PROGRAMME:
Spanish courses for young students from 14 to 17 years old. Includes accommodation in a Spanish hostfamily, transfer from and to the airport and activities programme.
OTHER COURSES:
- Spanish private lessons
- Skype lessons
Information about accommodation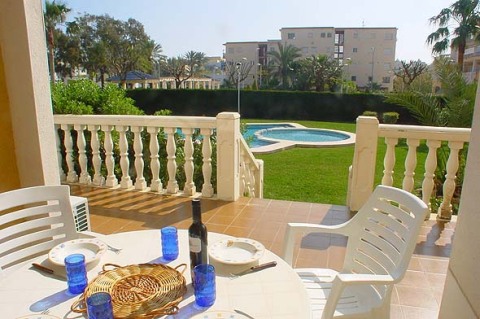 TLCdénia has a wide range of accommodation options:
* Comfortable apartment in town
* Nice stay in an apartment next to the sea
* Spanish hostfamily: perfect opportunity to practice the language
* Shared flat with other students: more independent and dynamic.
We arrange your stay in a hotel or hostel
Information about the activities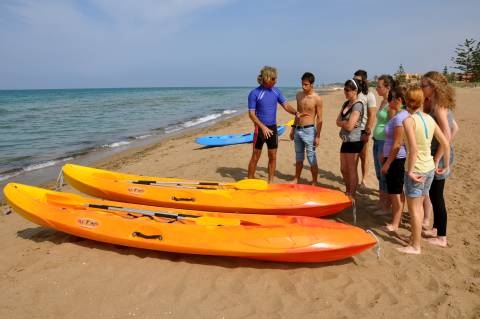 Activities
Denia is home to a wealth of opportunities and positive experiences that will make any stay an unforgettable one. At TLCdénia languages are practiced both inside and outside the classroom as Spanish and foreign students participate in activities together, helping to forge an international atmosphere.
- Cultural visits: Denia's castle and different museums.
- Hiking: "Las Rotas" beach or Natural Park "El Montgó".
- Gastronomy: our student taste "tapas", "paella", "chocolate con churros" and wines.
- Sports: water sports: sailing, paddle surf, canoeing and kayaking.
- Workshops: cinema, Spanish culture or cuisine
- Salsa lessons: very popular activity for TLCdénia's students.
Information about certificates
CERVANTES INSTITUTE

AMEELE - FEDELE

CSN (Sweden)

BILDUNGSURLAUB (Germany)