Calle La Nave, 22
46003

contact information
Españolé International House Valencia is a family-style school offering top quality Spanish courses. Its aim is for its pupils to learn to communicate in Spanish as fast as possible, at the same time as enjoying Spanish life and culture.
Information about the school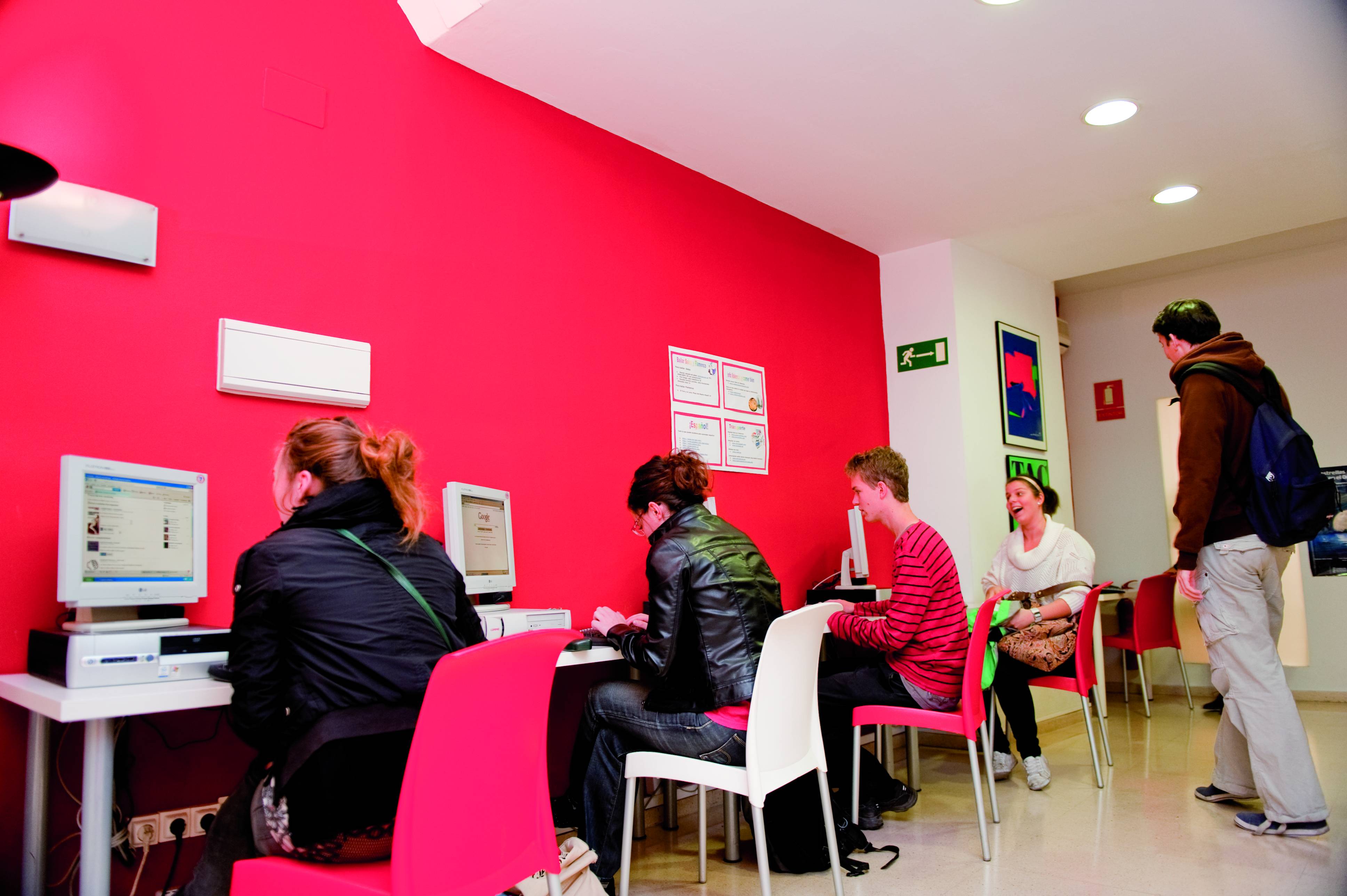 The school is located in the historic centre of Valencia, it occupies a four-storey building, and has the best facilities for language learning, ten large outdoor classrooms, air conditioning, and natural light. They are all well equipped and many have interactive whiteboards. It also has a library, student lounge, computer room and terrace.
The school belongs to the International House World Organization group, dedicated for over 50 years to improve the quality of language teaching. International House has 130 schools in 40 countries and over 20 languages ​​are taught. Three million students have learned languages ​​at International House.
The faculty is composed of professors with extensive experience in teaching Spanish to students of different nationalities. They specialize in Spanish language and literature and know the specific demands of different groups of students. Their teaching method is communicative, so that students learn to function in everyday situations from day one.
Tourist Zone: Valencia Terra i Mar.
Location: Urban. Downtown.
Languages: English, German, French, Chinese, Japanese, Russian, Korean, Portuguese, Italian, Dutch, Bulgarian and Slovenian.
Activities: tourism, sports, leisure and culture.
Information about the course
The school offers intensive courses of Spanish both in a group and individual. The courses have 20, 25 or 30 lessons 55 minutes long per week, in groups with reduced numbers. They also prepare for the DELE and Spanish Chamber of Commerce exams and offer specialised programmes.

The courses are structured in six levels, from beginners up to advanced improvers, established according to the Instituto Cervantes programme under the guidelines of the CEFRL -Common European Framework of Reference for Languages.

On the first day of lessons students are given an informative talk on the programme they are going to undertake and complete a test to ascertain their level.

Intensive Courses: intensive 20 or intensive 25. 20 or 25 lessons.

Super-intensive course: 25 lessons a week in a group, plus 5 personal lessons.

Preparation courses for exams: Preparation for the DELE (four levels). Preparation for the exams of the Spanish Chamber of Commerce.

Special courses: business Spanish, Spanish and sailing. Practice sessions at work , AuPair, Spanish and volunteering.

Summer courses for youngsters from 12 to 15 years old.

Courses for groups.
Information about accommodation
The school offers a range of accommodation in order to meet the needs of every type of student.

Families: living with a Spanish family is the best way to experience the Spanish way of life, know the customs and practice the language outside class hours.

Apartments shared with other students from the school: this hosting option gives the opportunity to interact with students from other cultures

Private studies: it is a good choice for those who prefer more independence.

Residences: they provide accommodation in dormitories. The dormitories are located in the university area of ​​the city, and are well connected to the school by public transport.
Information about the activities
At Españolé International House Valencia, Spanish courses are combined with cultural activities like visits, excursions and outings for students to continue practising Spanish after lessons.
Information about certificates
Instituto Cervantes (Spain)
International House World Organization
CSN (Sweden)
AMEELE (Spain)
FEDELE (Spain)