C/ Bernat y Baldoví
11
460010

contact information
Welcome to Hispania, Escuela de Español: a Spanish Language School that has taken into consideration the recommendations of their teachers and students in order to create the perfect school. The students notice our special atmosphere from the moment they walk in, where the whole Hispania's team is always willing to help, whether in the academic level or with the integration into Spanish culture and society.
Information about the school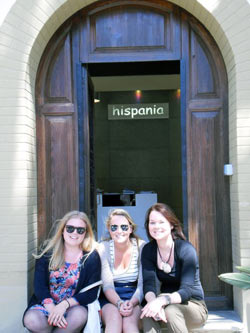 The independent chalet where the school is offers a unique environment and the privilege of enjoying the classes while also having the opportunity of using the library and the computer room or simply relaxing by the terrace in the free time. Hispania is a language school placed in one of the university areas of Valencia, 7 minutes away walking from the city centre and 15 minutes away of the beach by tram or by underground.
Our teachers are the reason of our success. All of them are qualified native speakers with a university degree and specialized in teaching of Spanish as a foreign language. Besides, they have also been trained in our school to use our own teaching methodology.
By combining their excellent education, their enthusiasm and their passion for teaching, we get a dynamic, interactive teaching methodology that allows a funny en effective way of learning. Since the beginning, the quality of teaching has always been the key of our growth. The best proof of this are the recommendations from our students and the success by DELE tests.
Hispania offers free time activities during the whole year, as the school has no low season. That's the reason why our students can enjoy a cultural and leisure program with sport, cultural or gastronomic activities, as well as visits and excursions.
Tourist area: València, Terra i Mar.
Location: Center. University zone.
Languages: English, German, Italian, French, Portuguese, Japanese, Dutch and Chinese.
Activities: tourism, leisure, culture and sport
Hispania offers a maximum of flexibility. Students can choose between coming to morning classes or in the afternoon, and the quality-to-price ratio is fantastic.
Information about the course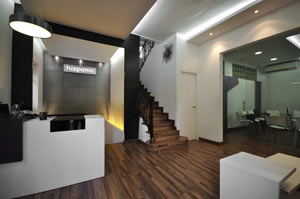 Hispania, escuela de español offers courses all level courses within the Common European Framework of Reference (A1, A2, B1, B2, C1 and C2) throughout the year. Our school is dedicated exclusively to teaching Spanish, therefore, we subdivide the different levels very thoroughly so that students really feel they are in the correct class.
Hispania, escuela de español offers the following courses:
- General Spanish courses:
o Plus Intensive: 20 weekly hours
o Intesive: 10 weekly hours
o Plus Extensiv: 6weekly hours
o Extensive: 4 weekly hours
The long-term students, AU-PAIRS, ERASMUS or EXCHANGE students have great discounts on these courses.
- Courses in preparation for the DELE Diploma: In Hispania, escuela de español more than 100 students take the D.E.L.E. Exam every year, and more than 90% of our students succeed.
- Private Classes: these are "customized" lessons.
- Vacation courses: These courses are general Spanish courses with integrated activities.
- Spanish Courses for Specific purposes: courses for doctors, business, tourism and law.
- Courses for Spanish culture: These are literature, Spanish history, cinema and art courses.
- Courses for Spanish teacher training: classroom courses in which the students learn the ELE reality and feel ready for being Spanish teachers.
- MÁSTER'S degree in teacher training: This Master was created by Hispania, escuela de español and the European University of Madrid ( Centre Attached to Valencia).
Information about accommodation
Hispania offers the following kinds of accommodation:

-Students flat: the best option to make friends. Located near the school, our students flats are fully equipped and all of them have Wi-Fi.

-Stay with a host family: the student can choose between full and half board. This is the perfect kind of accommodation to do a complete immersion in Spanish life and culture.

-Residence Hall: Staying in a residence hall is another way of living with students of the same age and, therefore, a great opportunity to meet new friends and make the most of this study trip.
Information about the activities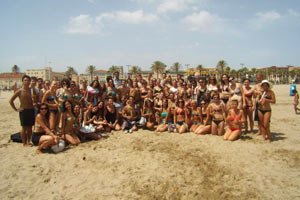 Hispania, escuela de español offers a wide range of activities: city tours, excursions to the most beautiful places of the Valencian Community, visiting museums, attending plays, tasting horchata, international dinners, dance evenings, sporting activities, flamenco and salsa classes, among other activities.
Information about certificates
- Instituto Cervantes
- CSN (Sweden)
- AMEELE, FEDELE
- Bildungsurlaub (Germany)
- Nazareth College (NY, USA)