Quality destination
WEBCAMS
Benicarló is one of those cities that welcomes you and makes you feel right at home. When you're there, you feel like you're immediately part of its culture and people. This city is pleasant in every way! It has a mild climate all year long and a variety of beautiful landscapes (everything from the mountains and the interior to the sea). Sounds good, right? Let's discover it.
Things to do in Benicarló
Start your tour of Benicarló in its Old Town, where you will see the mainstays of the city: Calle Major and Calle Sant Joan. In the Middle Ages, both offered access to Benicarló, and today, they are affectionately called "Els quatre cantons" because this was where visitors could once see all four entrance gates to the city. Other examples of the destination's cultural and historical wealth include: the town hall, Antigua Prisión or Casa del Marqués.
After getting to know the most monumental part of Benicarló, visit the coast and get to know its beaches. Caracola Beach, Gurugú Beach and Morrongo Beach are three urban beaches known for the quality of their services and their multitude of activities. Whether you're there because you want to practice water sports or because you want to relax and take in the tranquility, this destination is for you.
Two iconic natural beaches are Fondalet Beach and Mar Xica Beach, both of which are stunning. Want to go to the beach with your pet? Try Aiguadoliva Beach or Barranquet Beach.
After this tour of Benicarló, you'll need to celebrate everything you've seen with some local food and drink. Try traditional Benicarló dishes, like those made with artichokes or other products from the land or sea. This is a great place to experience a new destination through your tastebuds.
Oficinas de turismo:
Find
Name
Types
Accommodation
Active tourism companies
Beaches
Complementary services companies
Events
Experiences
Festivals
Leisure parks
Monuments
Museums
Natural Landscapes
Tourist offices
Water sports
Webcams

This exhibition, which is called "Geografies del Terror 'Ley de Fugas' als Ports - Maestrat," was created by artist Lluís Ibáñez. It takes viewers on a journey through the evolution of the territory, landscape, infrastructure and representation of art throughout history. This exhibit also highlights groups of people who ran away from this region due to repression.

*Please make sure event dates and times have not changed.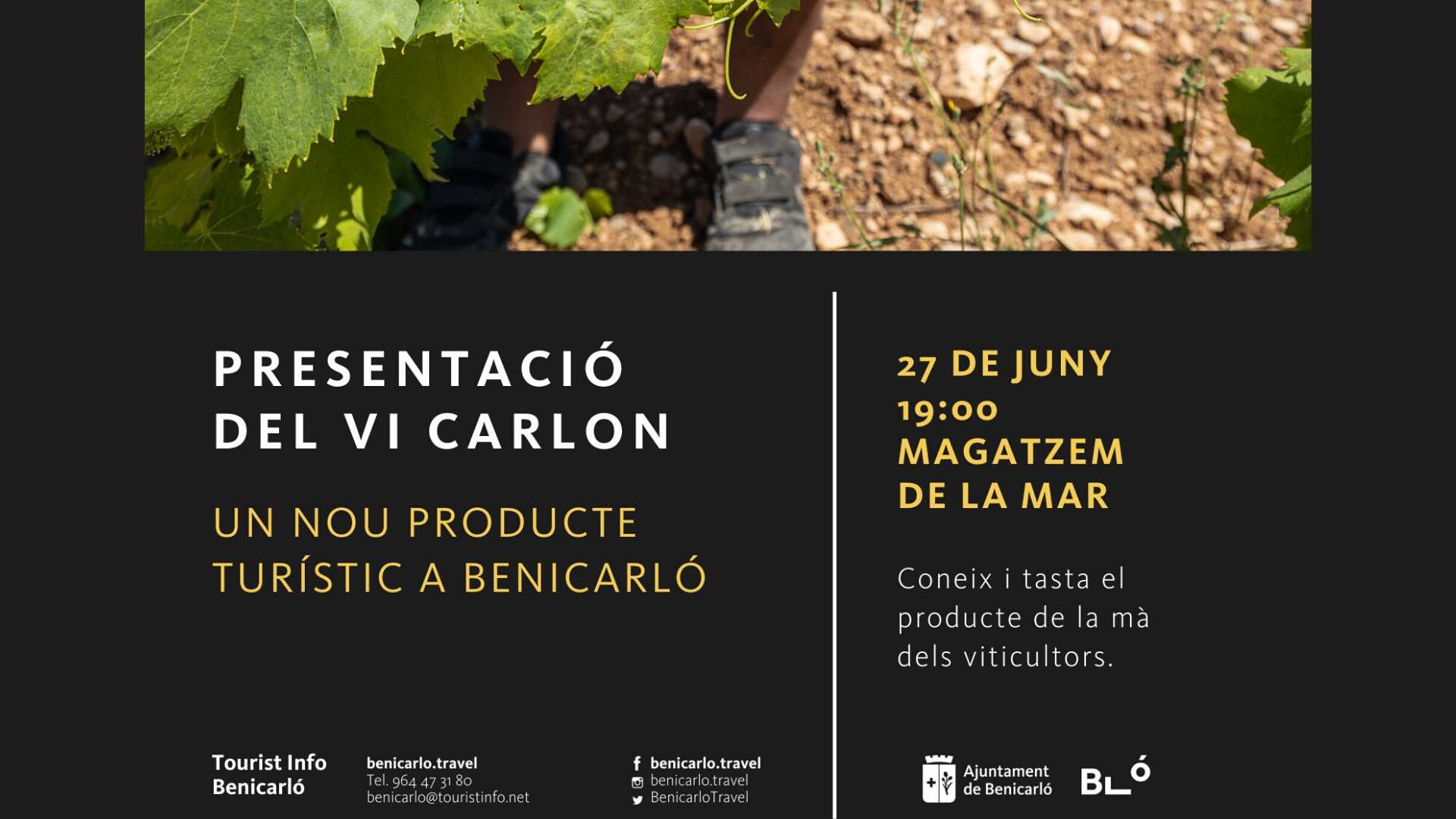 Celebrate summer in Benicarló! This municipality is known for ts Carlón wine trail and local producers. In addition to this, Benicarló offers colorful and fresh produce, a thriving food and culture scene and plentiful marine life. All wine lovers are encouraged to join this truly unique tour.

*Due to the COVID-19 pandemic, we kindly ask that you call to confirm that tour dates have not changed. Thank you!