Quality destination
WEBCAMS
The varied coastline and the simplicity of its old quarter are the two aspects that most stand out from first impressions of the municipality. When you look a little deeper into the customs and traditions of the locality, its historic patrimony manifests its importance, it contrasts with the typically Mediterranean landscape, with coves surrounded with pines and cliffs and an extensive beach, ideally suited for nautical sports. Lately, the old quarter has seen the opening of shops selling antiquities, trying to make this pretty little town on the Costa Azahar the town of the antiquarians.
How to get here:
By N-340 or A7 toll motorway, turning off at exit 45. Oropesa del Mar has a railway station and a bus terminal.
Oficinas de turismo:
Find
Name
Types
Accommodation
Active tourism companies
Beaches
Complementary services companies
Events
Experiences
Festivals
Leisure parks
Monuments
Museums
Natural Landscapes
Tourist offices
Transport
Water sports
Webcams
Be inspired

The Region of València is bathed from north to south by the waters of the Mediterranean Sea. Thanks to this, millions of tourists visit us in search of good weather and magnificent beaches, as well as other natural and cultural attractions.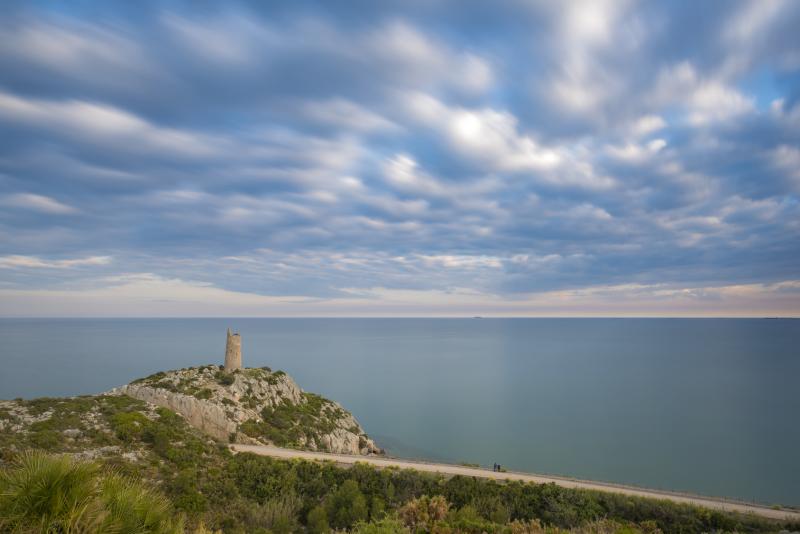 The Greenways are itineraries for cyclists and hikers who travel through Spain, approaching nature. In the Region of Valencia, we can find many of these routes, which have become one of the best plans for active tourism lovers.

The Costa del Azahar is a coastline of about 120 kilometres long in the province of Castellón, bathed by the warm waters of the Mediterranean Sea. Here we tell you about the beaches you can not miss in the Costa del Azahar.