Quality destination
WEBCAMS
Morella has innumerable reasons to be visited. All of the major civilisations - Iberians, Celts, Greeks, Romans, Carthaginians and Arabs - have left their mark on the capital of the "Els Ports" region, where Bronze Age Neolithic remains have also been found. The city was built at the foot of the castle, and is surrounded by a stout wall. Its privileged enclave, portico streets, Manorial homes, enchanting locations and rich cultural patrimony are just some of the motives that have resulted in it being declared a Historical Artistic Site. These lands were inhabited approximately 60 million years ago by the dinosaurs, and now aspire to become Patrimony to Humanity.
Oficinas de turismo:
Find
Name
Types
Accommodation
Active tourism companies
Adventure company
Complementary services companies
Events
Experiences
Festivals
Leisure parks
Monuments
MTB Centres
Museums
Natural Landscapes
Routes
Tourist offices
Webcams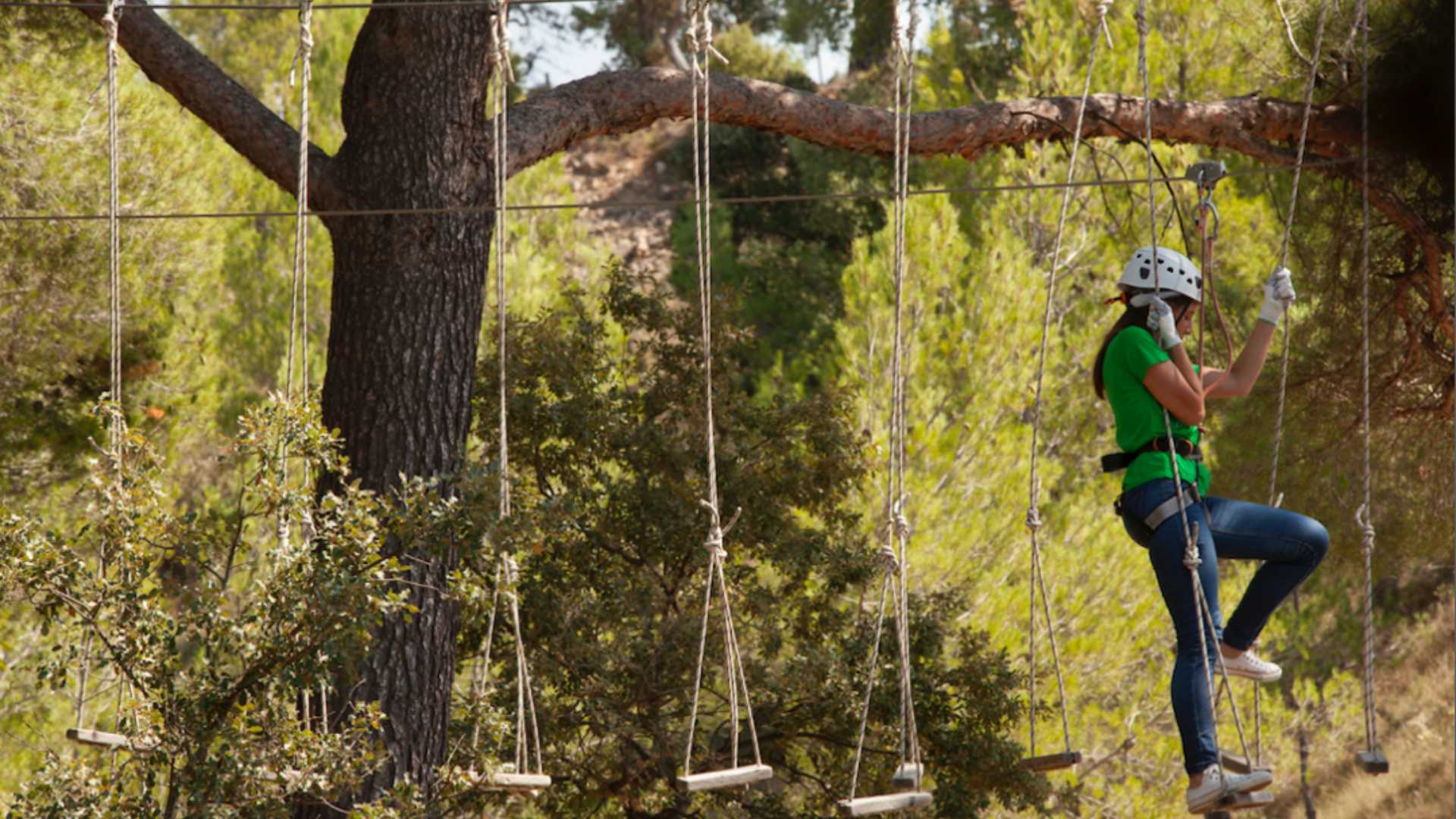 Saltapins, a fun adventure park in Morella (which is thought to be one of the most beautiful villages in Spain), is opening its doors again! This summer, children 6+ years old are welcome to spend a day enthralled in four adventure routes: Green, Blue, Purple and Red. These routes are made up of zip lines, Tibetan bridges, lianas and stirrups, all designed to test children's' skills, balance and confidence.

Online reservations are recommended.

*Due to the COVID-19 pandemic, we kindly ask that you call to confirm that this facility is still operating normally. Thank you!